How to be a Smarter House Buyer
How To Be A Smarter House Buyer
One of Yorkshire's top surveyors shares his tips, trade secrets and opinions in a book for buyers. Outspoken and highly qualified, Jon Charters-Reid is never short of sound advice or strong opinions on his specialised subject: Property.
It is no surprise that the former joiner and building site manager, who is now a chartered surveyor and chartered building engineer, has added "author" to his CV with his newly-published book "How to be a Smarter House Buyer".
Although it is packed full of tips, it is not your usual buyers manual thanks to a rigorous examination of the housing market, which Jon believes is broken. "This is mainly due to the activities of the corporate world. Big business and national government have both contributed to a market that is overly complex, insufficiently regulated and that fails to work on a local level," he says.
This book is available in hard copy or downloadable e-version, trust us, this will be the best £3.48 you have ever spent, converting that into actual ROI. As Jon states, this is a book for everybody, just take a look at the reviews below…..
5 Star Review
As a painter & decorator and been in the trade for almost 32 years, you tend to think you know a good bit to what there is in the housing market!! the do and donts in and outs!
It felt like he was one of those magicians giving the game away how it all works and steering us through it with his help!
The graphics fonts and type settings are great makes it a really easy read. This book has revelations we all should know so give it a go if your interested in house buying developing or first time buying it's got to save you a few quid.
I'd love to contact the author if he's bringing volume 2 out soon
5 Star Review
I am Estate Agent with 10 years experience. It is refreshing to read a common sense approach to buying and selling property.
I will be recommending that my clients read this book before putting their property on the market, or completing a property purchase.
5 Star Review
Bought this book when it was first published. It is very informative and very easy to read. The large text helps with this! Jon gives lots of information about the pitfalls of buying a property. It really helped me have more of an understanding of the whole process.
The book is also amusing to read.I particularly liked the part that referred to a roofer who was putting roof slates on a property the wrong way! I would recommend the book and Jons advice on property in general.
WHAT IS A SCHEDULE OF CONDITION?
A Schedule of Condition is a detailed and factual record of the condition of a property. The Schedule of Condition is usually prepared for contractual reasons to establish the condition of the property at a set date in time, usually the commencement of a lease agreement or in party wall agreements, this can be carried out on either residential or commercial premises.
A Schedule of Condition can be instructed by the following:
Landlord
Tenant
Employer
Contractor
Neighbour
Having a Schedule of Condition completed by an independent expert provides greater gravitas to the record of condition in the event any party raises a claim or negotiation.
There is a big difference between how a Schedule of Condition is carried out and used, and a Condition Survey. The Schedule of Condition is a record of the condition of a building with descriptive annotations and photographs, usually appended to a legal document, whereas a Condition Survey is prepared to identify the condition of the building and also what works are required.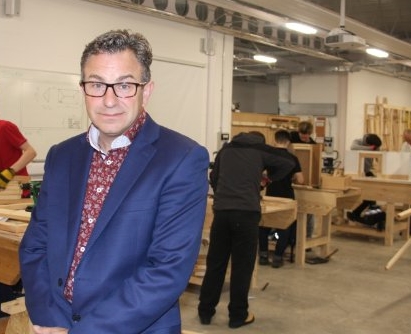 HARROGATE
01423 605 123
33 Great George Street
Leeds LS1 3AJ
LEEDS
01133 53 00 32
33 Great George Street
Leeds LS1 3AJ
YORK
313 Viking House
13 Micklegate
York YO1 6RA
SCARBOROUGH
01723 371 466
Formerly 'Simon Ward'
Follow us on Twitter, like us on Facebook and Connect with me on LinkedIn

Surveys in:
York, Leeds, Acomb, Ampleforth, Barnsley, Beverley, Bingley, Boroughbridge, Bradford, Bridlington, Brighouse. Bulmer, Castleford, Castleton, Cawood, Church Fenton, Church houses, Cottingham, Coxwold, Dewsbury, Doncaster, Driffield, Dunnington, Easingwold, East Yorkshire, Elvington, Escrick, Featherstone, Filey, Flamborough Head, Flaxton, Garforth, Goathland, Goole, Green Hammerton, Halifax, Harrogate, Hatfield, Haxby, Helmsley, Hessle, Horbury, Hornsea, Hovingham, Howden, Huddersfield, Hull, Hunmanby, Ilkley, Keighley, Kilburn, Kilnsea, Kirbymoorside, Knaresborough, Knottingley, Littlebeck, Maltby, Malton, Market Weighton, Mexborough, Murton, Normanton, North Yorkshire, Norton, Nunnington, Ossett, Otley, Pickering, Pocklington, Pontefract, Poppleton, Queensbury, Ravenscar, Robin Hood's Bay, Rosedale, Rotherham, Rufforth, Scalby, Scarborough, Selby, Sheffield, Sherburn in Elmet, Sheriff Hutton, Skipton, South Elmsall, South Kirby, South Milford, South Yorkshire, Sproxton, Stamford Bridge, Stillington, Strensall, Tadcaster, Thirlby, Thirsk, Tholthorpe, Thorne, Thornton le Dale, Thorpe Willoughby, Ulleskelf, Wakefield, Wath upon Dearne, Welburn, West Ayton, West Yorkshire, Westerdale, Wetherby, Whitby, Wigginton, Wilberfoss