Why you must get a survey?
Charters-Reid Surveyors Ltd offer property valuations the whole of Yorkshire
A standard property valuation is not a survey and will not spot any potential or current problems with the property. If you are getting a free valuation "survey" from your mortgage provider, this will not be sufficient to find any damp, window frame decay, roof problems, pest infestations, subsidence or building cracks. You should give us a call to look at getting a good value survey on the property directly, as we may be able to reduce the price you pay for the property, and save you having to pay to fix these problems later.
Valuations are very different from other types of home survey because the value of the property is mainly based on its location, current condition and size. We can provide property valuations in York, Scarborough, Harrogate, Wetherby, Leeds and the rest of Yorkshire for the following circumstances:
Private valuations
Matrimonial valuations
Bank valuations
Probate valuations
Pension valuations
Retrospective valuations
Mortgage valuations
How can you tell what your property is worth unless you have it checked over for defects?
Call today for free advice: 01904 468881
Builders
As a Chartered Building Surveyor, Chartered Engineer and a joiner by trade and having spent all of his life in the building industry and surveying industry, Jon Charters-Reid goes on to say: Almost 95% of the time it is because of human error that buildings go wrong, fail or malfunction. Progressively over the years buildings have a number of defects built in to them. As the construction industry reduces the amount of apprentices and skilled labour in the industry defects are becoming more and more prevalent in modern homes. A number of these defects are also brought about by ignorance of designers. If you look at a Georgian house, a Victorian house or even just a common semi-detached house you will see there are a number of quirks, twists and turns by the designer that have all been brought about when defects were taking place. So for example literally for the last two thousand years we have been building houses in the world with an overhang at the roofs.
This is for a particular reason. It shields the walls from getting completely wet as wet or moist walls emit heat. Furthermore the overhang serves to protect the lower part of the house that is in contact with the ground and it prevents rainwater from running directly straight down onto the damp proof course which through a number of issues can ultimately lead to bridging. Overhanging roofs also prevent a type of shading which have a cooling effect in the summer. You will also see on much older properties windows are recessed back by at least 100mm. Part of the reason used to be to protect the timber, but also we have found when carrying out sound tests that it has a more positive effect on noise transmission from the external environment to the internal. The early builders knew this. Like me, my Grandad was a time-served joiner and the pedigree of joiners and tradespersons in houses over the years are set to serve a particular purpose. Older buildings tend to last much longer because quite frankly there is more care and attention gone into them and they are much better built. Nowadays it is decided that buildings are constructed for monetary value and really developers work out how many units they can get on a site and often have little disregard for the occupants of the buildings or indeed how they would use it.
Defects
In our opinion 95% of defects are caused by people. These people are often called builders, allegedly tradesmen, or poor DIYers or simply the uninformed person taking a chance on a DIY repair. All these issues lead to defects in buildings. The list of defects is exponential and endless. We recently had a client who decided that he didn't need a survey because the house had been renovated. If the house has been renovated there is more reason to make sure the work has been carried out correctly. Builders in the United Kingdom are not licensed. Did you know that builders in the United Kingdom do not have to go through any shape or form of training or registration to call themselves a builder? It turns out in a lot of instances that you are letting an unqualified inexperienced person deal with the most expensive thing that you will ever own. We have seen this time and time again when we have acted as expert witness for property owners against builders where they have not carried out work correctly. Modern versus Old So, for centuries chimney stacks have been built from brick. They have been constructed from brick and mortar with a terracotta or more recently a concrete pot on top. The top of the stack has been flaunched (a blob of cement which holds the brackets in place). Now we are seeing chimney stacks made from fiberglass with imitation bricks or still quite a lot of wooden-framed chimney stacks with bricks cut into thin slips and stuck on the side. As you can imagine by the very sound of this, these constructions make our nose curl up and we know for a fact that they do not work. Yet builders across the land still continue to fit these chimney stacks laden with potential defects. We are of the opinion that builders should be licensed and approved by property professionals such as Chartered Surveyors, Chartered Engineers or primarily Architects. You need a license to practice as an electrician and as a gas engineer. Building work that can lead to structural collapse, subsidence and put life at risk needs to be managed and supervised correctly. What are some of the common defects that we come across?
Double Glazing
Double-glazing has a number of particular defects apart from the obvious which is mist in between panes. There is a lack of opening windows at first floor level. We are finding that up t0 30% of properties that we look at do not have an opening window which prevents access and egress in the event of a life threatening fire. There are still quite a few windows fitted in the early 1980s with a PVCu frame and single-glazing. These are often misconstrued as being double-glazing; something else to watch out for. The list of defects with double-glazing continues to be endless. Dampness Dampness is one of the primary problems in buildings. It can actually lead to dry rot and wet rot of timbers. In our opinion almost all dampness and dry rot is caused by human error. If the conditions for wet rot and dry rot are correct it can occur very quickly in only a matter of months.
ALL OF THE ABOVE ARE REASONS WHY YOU SHOULD HAVE A SURVEY AND PROTECT YOUR INVESTMENT.
REMEMBER, IT PAYS TO PAY A PROFESSIONAL CHARTERED SURVEYOR!
WHAT IS A SCHEDULE OF CONDITION?
A Schedule of Condition is a detailed and factual record of the condition of a property. The Schedule of Condition is usually prepared for contractual reasons to establish the condition of the property at a set date in time, usually the commencement of a lease agreement or in party wall agreements, this can be carried out on either residential or commercial premises.
A Schedule of Condition can be instructed by the following:
Landlord
Tenant
Employer
Contractor
Neighbour
Having a Schedule of Condition completed by an independent expert provides greater gravitas to the record of condition in the event any party raises a claim or negotiation.
There is a big difference between how a Schedule of Condition is carried out and used, and a Condition Survey. The Schedule of Condition is a record of the condition of a building with descriptive annotations and photographs, usually appended to a legal document, whereas a Condition Survey is prepared to identify the condition of the building and also what works are required.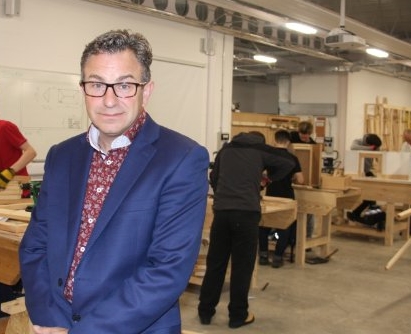 HARROGATE
01423 605 123
33 Great George Street
Leeds LS1 3AJ
LEEDS
01133 53 00 32
33 Great George Street
Leeds LS1 3AJ
YORK
313 Viking House
13 Micklegate
York YO1 6RA
SCARBOROUGH
01723 371 466
Formerly 'Simon Ward'
Follow us on Twitter, like us on Facebook and Connect with me on LinkedIn

Surveys in:
York, Leeds, Acomb, Ampleforth, Barnsley, Beverley, Bingley, Boroughbridge, Bradford, Bridlington, Brighouse. Bulmer, Castleford, Castleton, Cawood, Church Fenton, Church houses, Cottingham, Coxwold, Dewsbury, Doncaster, Driffield, Dunnington, Easingwold, East Yorkshire, Elvington, Escrick, Featherstone, Filey, Flamborough Head, Flaxton, Garforth, Goathland, Goole, Green Hammerton, Halifax, Harrogate, Hatfield, Haxby, Helmsley, Hessle, Horbury, Hornsea, Hovingham, Howden, Huddersfield, Hull, Hunmanby, Ilkley, Keighley, Kilburn, Kilnsea, Kirbymoorside, Knaresborough, Knottingley, Littlebeck, Maltby, Malton, Market Weighton, Mexborough, Murton, Normanton, North Yorkshire, Norton, Nunnington, Ossett, Otley, Pickering, Pocklington, Pontefract, Poppleton, Queensbury, Ravenscar, Robin Hood's Bay, Rosedale, Rotherham, Rufforth, Scalby, Scarborough, Selby, Sheffield, Sherburn in Elmet, Sheriff Hutton, Skipton, South Elmsall, South Kirby, South Milford, South Yorkshire, Sproxton, Stamford Bridge, Stillington, Strensall, Tadcaster, Thirlby, Thirsk, Tholthorpe, Thorne, Thornton le Dale, Thorpe Willoughby, Ulleskelf, Wakefield, Wath upon Dearne, Welburn, West Ayton, West Yorkshire, Westerdale, Wetherby, Whitby, Wigginton, Wilberfoss