Non Traditional Houses that require a PRC Repair Certificate
As a result of a shortage of building materials after WW2, Banks and building society's and mortgage lenders require evidence from suitably qualified professional such as our people to provide a PRC repair certificate to allow the sale to proceed.
PRC (Prefabricated reinforced concrete) houses fall more or less within the more general category of non-traditional housing. This means anything that is not a conventional brick/timber frame structure and includes steel frame, cast in-situ concrete and PRC construction. Steel frame and cast in-situ concrete are not too problematical.
However there are issues with them and a buyer would be well advised to have a specialist building survey when buying one, as PRC houses are more tricky and many lenders will not grant mortgages on them. This is why they tend to be a lot cheaper.
WHAT IS A SCHEDULE OF CONDITION?
A Schedule of Condition is a detailed and factual record of the condition of a property. The Schedule of Condition is usually prepared for contractual reasons to establish the condition of the property at a set date in time, usually the commencement of a lease agreement or in party wall agreements, this can be carried out on either residential or commercial premises.
A Schedule of Condition can be instructed by the following:
Landlord
Tenant
Employer
Contractor
Neighbour
Having a Schedule of Condition completed by an independent expert provides greater gravitas to the record of condition in the event any party raises a claim or negotiation.
There is a big difference between how a Schedule of Condition is carried out and used, and a Condition Survey. The Schedule of Condition is a record of the condition of a building with descriptive annotations and photographs, usually appended to a legal document, whereas a Condition Survey is prepared to identify the condition of the building and also what works are required.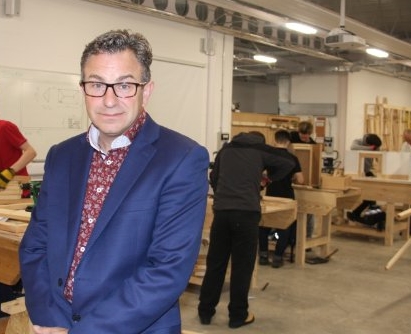 HARROGATE
01423 605 123
33 Great George Street
Leeds LS1 3AJ
LEEDS
01133 53 00 32
33 Great George Street
Leeds LS1 3AJ
YORK
313 Viking House
13 Micklegate
York YO1 6RA
SCARBOROUGH
01723 371 466
Formerly 'Simon Ward'
Follow us on Twitter, like us on Facebook and Connect with me on LinkedIn

Surveys in:
York, Leeds, Acomb, Ampleforth, Barnsley, Beverley, Bingley, Boroughbridge, Bradford, Bridlington, Brighouse. Bulmer, Castleford, Castleton, Cawood, Church Fenton, Church houses, Cottingham, Coxwold, Dewsbury, Doncaster, Driffield, Dunnington, Easingwold, East Yorkshire, Elvington, Escrick, Featherstone, Filey, Flamborough Head, Flaxton, Garforth, Goathland, Goole, Green Hammerton, Halifax, Harrogate, Hatfield, Haxby, Helmsley, Hessle, Horbury, Hornsea, Hovingham, Howden, Huddersfield, Hull, Hunmanby, Ilkley, Keighley, Kilburn, Kilnsea, Kirbymoorside, Knaresborough, Knottingley, Littlebeck, Maltby, Malton, Market Weighton, Mexborough, Murton, Normanton, North Yorkshire, Norton, Nunnington, Ossett, Otley, Pickering, Pocklington, Pontefract, Poppleton, Queensbury, Ravenscar, Robin Hood's Bay, Rosedale, Rotherham, Rufforth, Scalby, Scarborough, Selby, Sheffield, Sherburn in Elmet, Sheriff Hutton, Skipton, South Elmsall, South Kirby, South Milford, South Yorkshire, Sproxton, Stamford Bridge, Stillington, Strensall, Tadcaster, Thirlby, Thirsk, Tholthorpe, Thorne, Thornton le Dale, Thorpe Willoughby, Ulleskelf, Wakefield, Wath upon Dearne, Welburn, West Ayton, West Yorkshire, Westerdale, Wetherby, Whitby, Wigginton, Wilberfoss