About
Charters-Reid Surveyors Limited is a company incorporated in England and Wales, Company Number 07568193, Registered Address Woodlands Farm, Flaxton, York, YO60 7QZ
This privacy policy sets out how we use and protect all information that you give, when you use this website. We are is committed to ensuring that your privacy is protected.
Should we ask you to provide certain information by which you can be identified when using our website, we assure you that it will only be used in accordance with the law and also this privacy statement. We may change this policy from time to time by updating this page. You should check this page from time to time to ensure that you are happy with any changes. This policy is effective from 24/05/2018
Privacy
What we collect
We may collect the following information: name and job title, contact information – including email address and demographic information such as postcode.
What we do with the information we gather?
We require this information to communicate with you, with regards to: Internal record keeping. We may use the information to improve our products and services.
Security
We are committed to ensuring that your information is secure. We have put in place suitable managerial procedures as well as digital security measures using industry standard SSL certificates, to secure the information we collect online.
How we use cookies
A cookie is a small piece of information in the form of a text file, sent by a web server and stored on the computer of a visitor to a web site. It can then be read back later by the web server or web browser when required. The use of cookies is a convenient way of allowing a computer to remember specific information relating to a web site. We only use session cookies. We use these cookies in two ways; To retain user preferences and to collect web site usage information via Google Analytics.
User Preferences
We use cookies to retain non-personally identifiable information intended to enhance the browsing experience. User preference cookies are not used to collect any personal information such as a user's name or email address.
Google Analytics
We use cookies to collect web site usage information via a service called Google Analytics.
What type of information is collected?
The data collected relates to each specific visit to the web site. The information gathered includes the duration of the visit, the path taken between pages, the type of computer that is being used and the approximate location of the visitor. Google Analytics does not collect any personal information such as a user's name or email address.
How is the data used?
Data collected by the Google Analytics service is stored in the United States and non-personally identifiable information may be used by Google & its partners (for further details visit the Google Privacy Policy web page).
Managing Cookies
You can choose not to accept cookies and still use this website. The documentation for your web browser (usually accessible from the 'Help' menu) will provide you with instructions on how to manage cookies, but you can also find out more from the following Information Services web pages.
Links to other websites
Our website may contain links to other websites of interest. However, once you have used these links to leave our site, you should note that we do not have any control over that other website.
We will not sell, distribute or lease your personal information to third parties unless we have your permission or are required by law to do so. We may use your personal information to send you promotional information about third parties which we think you may find interesting if you tell us that you wish this to happen.
You may request details of personal information which we hold about you under the Data Protection Act 1998. If you would like a copy of the information held on you please contact us using the form provided on our site
WHAT IS A SCHEDULE OF CONDITION?
A Schedule of Condition is a detailed and factual record of the condition of a property. The Schedule of Condition is usually prepared for contractual reasons to establish the condition of the property at a set date in time, usually the commencement of a lease agreement or in party wall agreements, this can be carried out on either residential or commercial premises.
A Schedule of Condition can be instructed by the following:
Landlord
Tenant
Employer
Contractor
Neighbour
Having a Schedule of Condition completed by an independent expert provides greater gravitas to the record of condition in the event any party raises a claim or negotiation.
There is a big difference between how a Schedule of Condition is carried out and used, and a Condition Survey. The Schedule of Condition is a record of the condition of a building with descriptive annotations and photographs, usually appended to a legal document, whereas a Condition Survey is prepared to identify the condition of the building and also what works are required.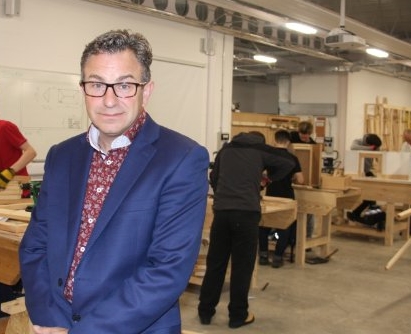 HARROGATE
01423 605 123
33 Great George Street
Leeds LS1 3AJ
LEEDS
01133 53 00 32
33 Great George Street
Leeds LS1 3AJ
YORK
313 Viking House
13 Micklegate
York YO1 6RA
SCARBOROUGH
01723 371 466
Formerly 'Simon Ward'
Follow us on Twitter, like us on Facebook and Connect with me on LinkedIn

Surveys in:
York, Leeds, Acomb, Ampleforth, Barnsley, Beverley, Bingley, Boroughbridge, Bradford, Bridlington, Brighouse. Bulmer, Castleford, Castleton, Cawood, Church Fenton, Church houses, Cottingham, Coxwold, Dewsbury, Doncaster, Driffield, Dunnington, Easingwold, East Yorkshire, Elvington, Escrick, Featherstone, Filey, Flamborough Head, Flaxton, Garforth, Goathland, Goole, Green Hammerton, Halifax, Harrogate, Hatfield, Haxby, Helmsley, Hessle, Horbury, Hornsea, Hovingham, Howden, Huddersfield, Hull, Hunmanby, Ilkley, Keighley, Kilburn, Kilnsea, Kirbymoorside, Knaresborough, Knottingley, Littlebeck, Maltby, Malton, Market Weighton, Mexborough, Murton, Normanton, North Yorkshire, Norton, Nunnington, Ossett, Otley, Pickering, Pocklington, Pontefract, Poppleton, Queensbury, Ravenscar, Robin Hood's Bay, Rosedale, Rotherham, Rufforth, Scalby, Scarborough, Selby, Sheffield, Sherburn in Elmet, Sheriff Hutton, Skipton, South Elmsall, South Kirby, South Milford, South Yorkshire, Sproxton, Stamford Bridge, Stillington, Strensall, Tadcaster, Thirlby, Thirsk, Tholthorpe, Thorne, Thornton le Dale, Thorpe Willoughby, Ulleskelf, Wakefield, Wath upon Dearne, Welburn, West Ayton, West Yorkshire, Westerdale, Wetherby, Whitby, Wigginton, Wilberfoss